Central Wisconsin Job Fair (Postponed)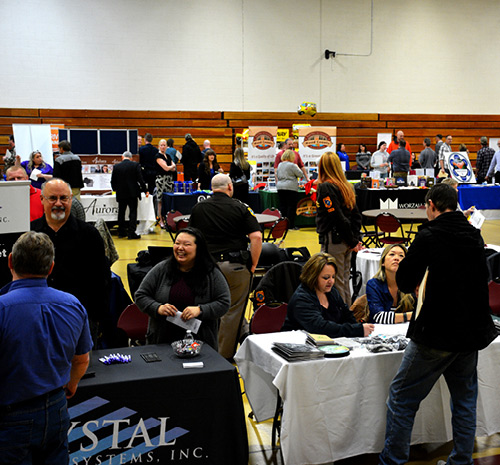 Location
Wisconsin Rapids Campus E Building - Gymnasium
The Central Wisconsin Job Fair scheduled for Tuesday, April 7, 2020, on the Mid-State Campus in Wisconsin Rapids has been postponed. We will keep you posted on a possible new job fair date.
Meet Your Future Employer at the Central Wisconsin Job Fair!
The semi-annual Central Wisconsin Job Fair is a collaborative effort of Mid-State and the Wisconsin Rapids Job Center. This free event is open to all jobseekers. Don't miss this excellent opportunity to get to know the organizations looking to hire. Whether you're currently unemployed or just looking for better pay and benefits, this job fair gives everyone a chance to make a great first impression on the area's best employers.
Bring copies of your resume to distribute.
Everyone welcome! Dress for success!
Central Wisconsin Job Fair 
Tuesday, April 7
12:30 - 1:00 p.m. – Veterans Only
1:00 - 4:00 p.m. – General Public
Location
Mid-State Technical College
500 32nd Street North
Wisconsin Rapids, WI 54494
E Building - Gymnasium
Links of Interest

Questions?
Contact Joe Pomrening, Career Services coordinator, 715.422.5366, or call the Wisconsin Rapids Job Center at 715.422.5051. 
If you have a disability and require accommodations to participate in this activity, contact the event coordinator as soon as possible, ideally 14 days in advance.
All Events