Inspire a Shared Vision
Location
Wisconsin Rapids Campus
Kent Anderson, Executive Director - Boys and Girls Club
Bret Salscheider, President & CEO - John E Alexander South Wood County YMCA

Wisconsin Rapids Campus- E109
(Via TelePresenceAdams Campus - 105, Stevens Point Campus - 216, Marshfield Campus - 105)
Inspire a Shared Vision is a practice in which leaders look forward to the future. They hold in their minds ideas and visions of what can be. They have a sense of what is uniquely possible if everyone works together for a common purpose. Leaders are positive about the future, and they passionately believe that people can make a difference.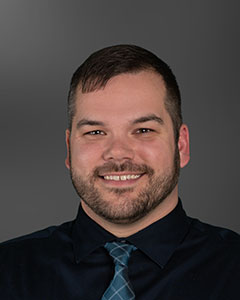 About Kent Anderson
Kent Anderson has been with the Boys & Girls Club of the Wisconsin Rapids Area for eight years serving in various leadership roles over that time; he has been the Chief Executive Officer for the past four years. In addition to managing the organization, which includes four sites, Anderson has also been co-leading a capital project to build a new facility with the YMCA. The work has resulted in a successful $27.5 million capital campaign and a new facility where the two organizations can work collaboratively to serve the community.
Kent received his bachelor's degree in Recreation Management from the University of Wisconsin – La Crosse in 2008 and completed a Master's of Business Administration with a certificate in Project Management from the University of Phoenix in 2017. Following his undergrad, Kent worked as an Assistant General Manager managing two golf courses, banquet facility and bar/restaurant for a municipality in Arlington Heights, IL from 2008-2011; in 2012 Kent returned to Wisconsin Rapids where he grew up
Kent is actively engaged in the Wisconsin Rapids community and is involved in numerous organizations including Rotary International, United Way of Inner Wisconsin, Incourage Community Foundation, Boys Scouts of America and coaches' varsity football at Lincoln High School. In 2019 Kent was named as the CEO of the Year for the Boys & Girls Clubs of Wisconsin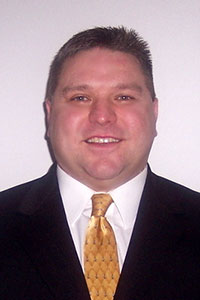 About Bret Salscheider
Bret Salscheider has been with the YMCA movement for over 24 years and is currently the President/CEO of the South Wood County YMCA. Prior to the South Wood County YMCA, he served in various leadership roles with the Greater Green Bay YMCA and YMCA of Metropolitan Milwaukee Associations. As Chief Executive Officer, Bret is responsible for the organization's overall strategic and operational initiatives as well as expanding community outreach and services.
Bret is actively engaged in community development and has been involved with numerous organizations including Incourage Community Foundation, Rotary International, Opportunity Development Centers and the United Way of Inner Wisconsin to name a few. He has served on a number of nonprofit boards and committees; and at present, currently chairs the Health-Promotion Wellness Academic Advisory Committee at Mid-State Technical College and is on the Board of Directors for the Wisconsin State Alliance of YMCAs.
Bret has a Bachelor of Science Education from the University of Wisconsin-Whitewater, is certified as an Organizational Leader from the YMCA of the USA and is passionate about helping people grow in spirit, mind and body.
All Events