Dear Martin by Nic Stone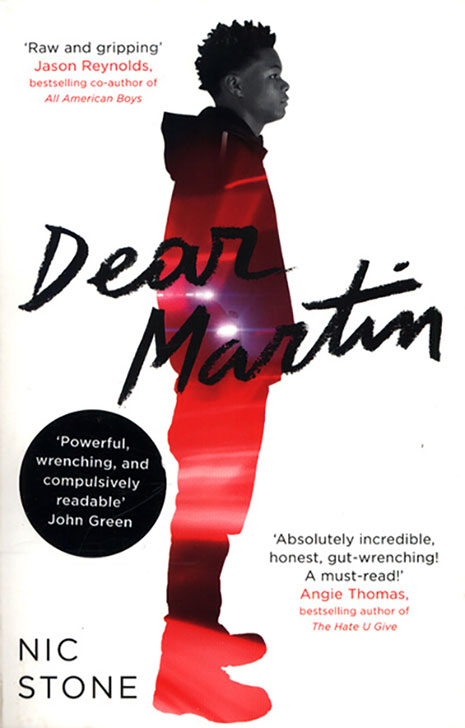 Join the committee in reading Dear Martin, then join us at the end of February to discuss the book.
Justyce McAllister is a good kid, an honor student, and always there to help a friend—but none of that matters to the police officer who just put him in handcuffs. Despite leaving his rough neighborhood behind, he can't escape the scorn of his former peers or the ridicule of his new classmates.
Justyce looks to the teachings of Dr. Martin Luther King Jr. for answers. But do they hold up anymore? He starts a journal to Dr. King to find out.
Noon - 1:00 p.m.
Adams - 104
Marshfield - 126
Stevens Point - 635
Wisconsin Rapids - L133

Can't make the in person discussion? Join us via Blackboard Collaborate:
Wednesday, February 26: 10:00 - 11:00 a.m. or 5:30 - 6:30 p.m.
Thursday, February 27: 2:00 - 3:00 p.m.
Free event, sponsored by the Diversity Committee
All Events