Speaker Series: Electric Vehicles and How to Charge Them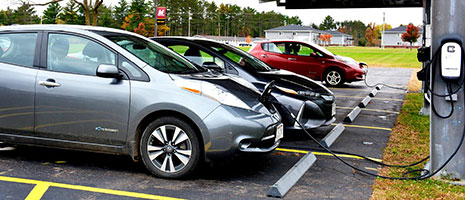 Benjamin Nusz, Mid-State Renewable Energy Technician Instructor
Stevens Point Campus
Monday, November 11, 5:00–6:00 p.m. (Room 116)
Wisconsin Rapids Campus
Tuesday, November 12, 5:00–6:00 p.m. (Room T-165)
Adams Campus
Monday, November 18, 5:00–6:00 p.m. (Room 114)
Marshfield Campus
Tuesday, November 19, 5:00–6:00 p.m. (Room CER 126)
Did you know that Mid-State Technical College now has electric vehicle charging stations on each of its four campuses? Join Mid-State Technical College Renewable Energy Instructor Ben Nusz in this Speaker Series presentation on electric vehicles and how to charge them. This presentation will focus on the different types of electric vehicles on the market, how they charge, and their battery ranges.
The presentation will also include an electric vehicle charging demonstration.
For more information email Ben Nusz  or call 715.422.5382.
All Events