Lead the Way Series - Encourage the Heart
Leadership is a mindset—not a trait. It is a learned set of skills that anyone is capable of achieving, but you have to put in the work. Through this monthly series, you will learn the five practices of great leaders based on Kouzes and Posner's Leadership Challenge. Participants of the entire five part series will receive a certificate of completion in April.
Todd Kuckkahn – Executive Director – Portage County Business Council, Inc.
12:00 - 1:00 p.m.
Stevens Point Campus – Room 216
(Via TelePresence in Adams - Room 104, Marshfield - Room 105, Wisconsin Rapids - Room E109)
Enable Others to Act which states "Leaders foster collaboration and build spirited teams. They actively involve others. Leaders understand that mutual respect is what sustains extraordinary efforts; they strive to create an atmosphere of trust and human dignity. They strengthen others, making each person feel capable and powerful."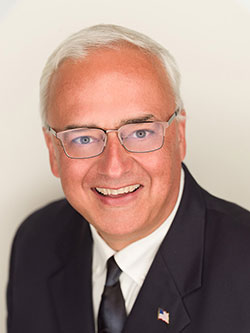 About Todd Kuckkahn
Todd Kuckkahn's experiences focus on serving the community and that has occurred entirely in the state of Wisconsin. Todd is a graduate of Verona High School and received his BS from Wisconsin and Masters from UW-Platteville, both in education.
Todd has served with numerous non-profits and currently serves as Executive Director of the Portage County Business Council.
His passion for leadership and growth earned him an independent coach, teacher, trainer and speaker certification with The John Maxwell Team. Throughout his career, Todd has done numerous presentations, workshops, seminars and speaking engagements. He is passionate about sharing his experience and knowledge in leadership, personal growth and non-profits. Todd recently completed DISC training and consultation certification with the Maxwell team.
When Todd isn't doing all of this, he enjoys spending time with his family on the water, bicycling, officiating and personal growth. Todd and his wife live in Plover and have four daughters
All Events