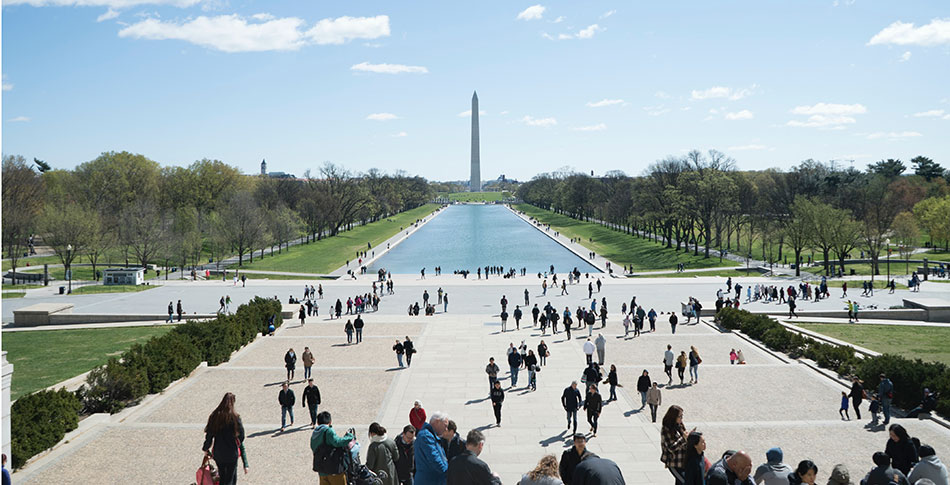 Global Cultural Experience Course and Trip
Catalog #: 10-140-101
Program Length: 5 Days
Program Price: $1,545 (double occupancy) or $1,945 (single occupancy) + 1 credit of Mid-State tuition
Eligibility: Existing Mid-State students and community members who register for the Global Cultural Experience course
Are you excited by American history and its diverse people? Do museums thrill you? How about wandering around iconic buildings and landmarks recognized by not only every American but by people from all over the world? If so, we've got you covered! Travel with Mid-State to Washington, DC, for a dive into our country's past, present, and future.
You'll start with just one class meeting that sets the stage for a five-day visit to DC. Course assignments will give you the chance to prepare for the trip and reflect on a learning experience like no other. Once there, you'll have the chance to journey through history at many of the city's renowned museums, tour memorials in remembrance of historic leaders, honor those who fought to preserve our great nation, and visit the places where our country's leaders create, debate, and oversee the laws and policies that impact every one of us. And, yes, time will be available in the itinerary for you to individually explore, shop, or just relax while you take in the city.
This trip is limited to 17 participants.
Dates
Travel to Washington, DC: October 26 to October 30, 2023
Registration Opens: March 7, 2023
Registration Closes: June 1, 2023
Class Meetings and Orientation: Tuesday, September 26 and Tuesday, November 14, 2023, from 5:30 to 7:30 p.m.
Cost Details
Included in Program Price:
Airfare
Accommodation
Airport and public transportation
Entry fees
Travel insurance
Not Included:
Meals
Other personal costs
Trip-Specific Resources
For additional resources for all trips, see Global Education home page.