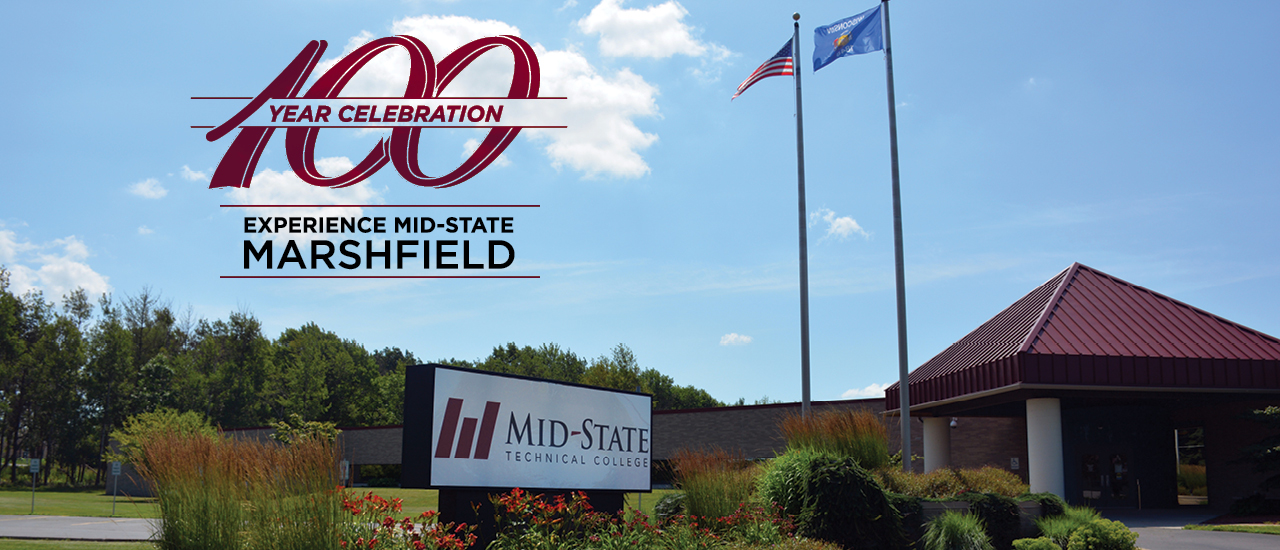 Marshfield Campus 100-Year Anniversary Celebration
Experience Midstate as we celebrate the 100th anniversary of our Marshfield Campus!
Back in 1918, Marshfield's city council appropriated money to build a new vocational and junior high school building. When the building was completed and occupied in 1920, Mid-State's presence in the Marshfield community began.
Today, the success Mid-State has enjoyed in Marshfield is a point of pride. As we pay homage to our history and look forward to the future, we want to thank you and invite you to experience Mid-State—past and present.
Follow the Experience
Share your experience with Mid-State in Marshfield using the hashtag #ExperienceMidState, and tag us on Facebook (@MidStateTech) and Twitter (@FollowMSTC). Like and follow to keep up with the party!
Enter to Win the $500 Grand Prize Gift Basket
In June 2021 we'll give away a gift basket of Mid-State merchandise valued up to $500. Enter below for your chance to win the basket.
Other Ways to Participate:
Take a class or participate in a continuing education enrichment course.
Snap a selfie wherever you see Mid-State logos in the Marshfield area, and tag us on Facebook and Twitter. Don't have social media? Just email your picture to recruitment@mstc.edu.
Keep an eye out for Mid-State at local shops and community events.